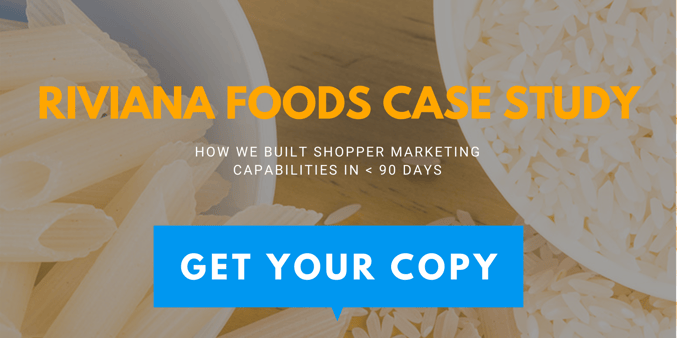 More than 40 to 50 percent of senior outside hires fail to achieve desired results in their first 90 days.
Read this case study about how Craig Bilow was given the opportunity to advance shopper marketing at Riviana Foods. He knew that he had a limited time to make an impact. The results with the help of Shopperations included:
Moving beyond manual spreadsheets and budgeting practices.
Centralizing communication for the field-based marketing team
Transparency and consistency for a complex shopper marketing strategy
Quickly able to pivot when faced with COVID-19 disruptions
Request a live demo by filling out this short form. One of our consultants will be in touch to set up a call.